Robert Kern, EA
November 28, 1940 – June 29, 2019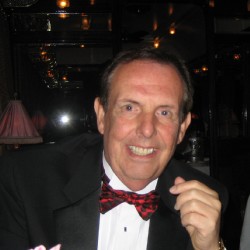 To all of Bob's clients, friends and associates, I regret to inform you that my father passed away on June 29, 2019. A private service was held in July.
My father was in the process of retiring and transferring his tax practice to Norman M. Golden, EA, his friend and associate for over 24 years. I have honored my father's wishes and have completed the transfer to Norman whose practice is located in the same building where my father had his office. Norman can be reached at:
Norman M. Golden, EA
1900 South Norfolk Street, Suite 218
San Mateo, CA 94403-1172
(650) 212-1040
Norman@GoldenTax.com
www.GoldenTax.com
Thank you all for your loyalty and friendship to my father.
Michelle Kern